ALUMINUM CLAMPS
These are aluminum middle and end clamps used between two solar panels in solar rooftop and land installations. The clamps are suitable for roof and land solar constructions. A range of clamps of different sizes are produced to supply the needs of customer's solar panel projects. Aluminum clamps can be manufactured to the required dimensions.
The products that are assembled using a single clamp and other parts such as bolts, nuts and feet. Our aluminum clamps can also be equipped with a grounding function. Our products have unique grounded designs and anodized models.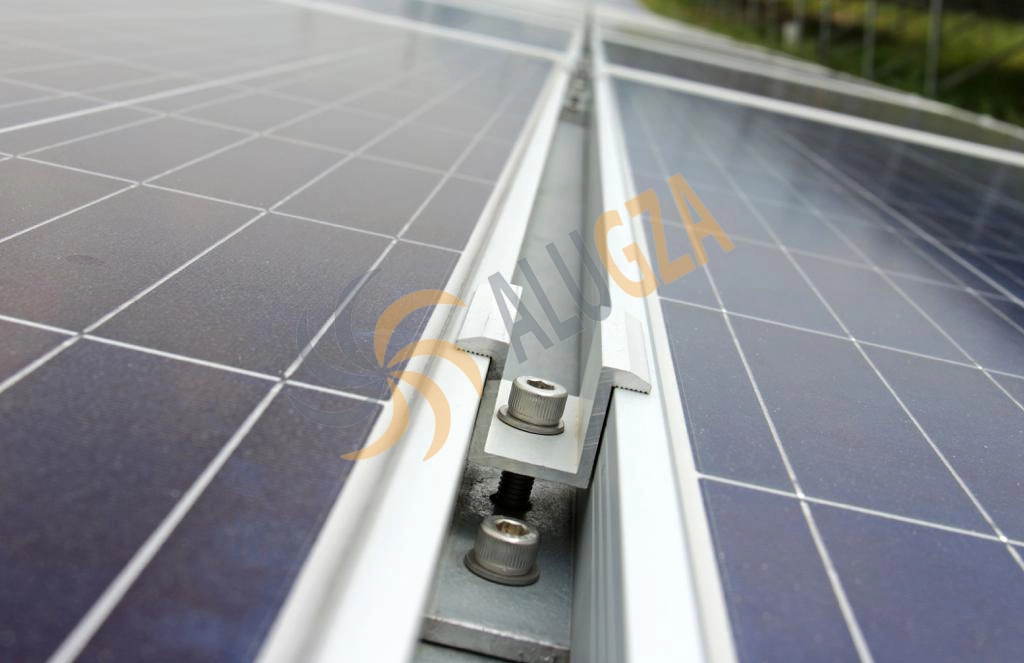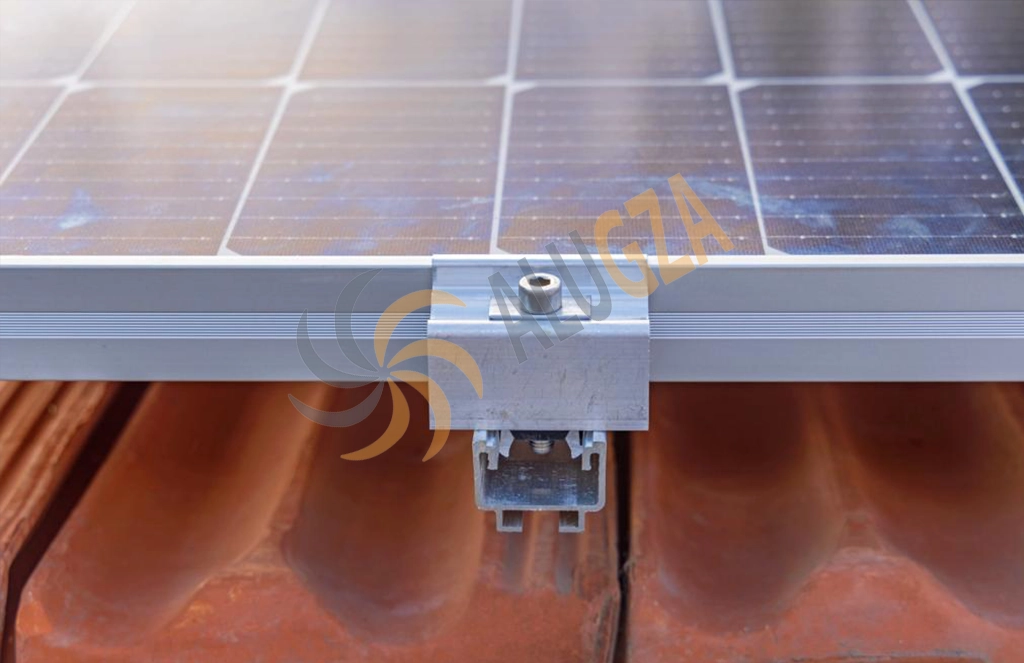 ALUMINUM PROFILES
The aluminum profiles we produce for solar mounting systems are available in a wide variety of sizes. It offers quick and easy installation and low assembly costs. With our shape optimizer, we design aluminum profiles so that they use the optimal number of materials.
- It is guaranteed for 25 years and is lightweight, so it reduces stress on roofs and other surfaces.
- Provides corrosion resistance, less maintenance and longer component life.
- Our products are made with surface treatments of various colors such as anodizing or powder coating.
ALUGZA's solar energy expert team supports you throughout the process, from project design and feasibility studies to eco-design, technical issues and implementation.